This month I actually stuck to my TBR and I am so proud! Out of the three books I planned to read for February, I read 2.5 of them. Here were my February choices below:
Fame, Fate, and the First Kiss by Kasie West
I pre-ordered this book and read it quickly after an email telling me it was sent to my Kindle. I'm a huge Kasie West fan and to say I was excited for a new book by her was an understatement. Unfortunately for me, this book was only an average Kasie West book for me. While it was fun and easy to read, I was slightly disappointed with this read and gave it three stars.
99 Percent Mine by Sally Thorne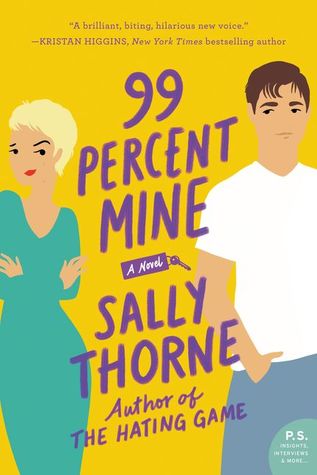 This is another book that I pre-ordered and was extremely excited to read. Unfortunately again, this book did not live up to my hype for its author. I mentioned in my TBR last month that the synopsis of this book did not grab me like The Hating Game, which proved to be true.
A Curse So Dark and Lonely by Brigid Kemmerer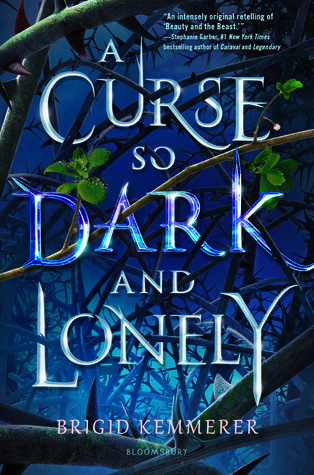 This is my "0.5" of my completed TBR. I am about halfway through this book and at a standstill. I love Brigid Kemmerer's contemporary books but just can't seem to get into this fantasy book. I'm hoping by putting it aside for a little bit that I can come back and enjoy it.
Now, onto my picks for March! Here are my three choices for my March TBR:
A Curse So Dark and Lonely by Brigid Kemmerer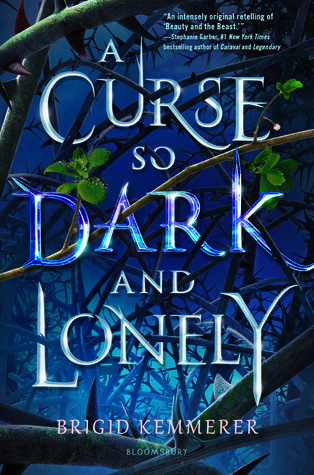 I would really like to finish A Curse So Dark and Lonely this month. I know if I put this book aside for too long, then I will forget the plot. Then, I may not be motivated to ever finish it. Hopefully, the story picks up and it can end up being a solid March read!
Bookish Boyfriends: The Boy Next Story by Tiffany Schmidt
I received this book as an eARC via NetGalley and I'm currently about halfway through it. Since I'm close to finishing this book, I know that it should be easy to quickly finish it as the beginning of the month.
You'd Be Mine by Erin Hahn
I also received this book as an eARC via NetGalley. The release date is at the beginning of April, so I wanted to make sure I read and review this book before its release.
What do you plan to read in March?
Follow me on…