Since St. Patrick's Day is tomorrow, I thought I would celebrate with the Kiss Me, I'm Irish Book tag 🍀! Here are my answers:
Green: Book With a Green Cover
I seriously enjoy this cover and it was one of the reasons I wanted to read this book despite not enjoying another book by this author, Alex, Approximately. Fortunately for me, I received this book as an ARC and enjoyed it significantly more than the first book I read by this author. As a contemporary lover, I can definitely see myself picking up more books than Jenn Bennett releases in the future.
Blarney: A Book that Deceived You into Liking It or It Was Over-Hyped and You Ended Up Disliking It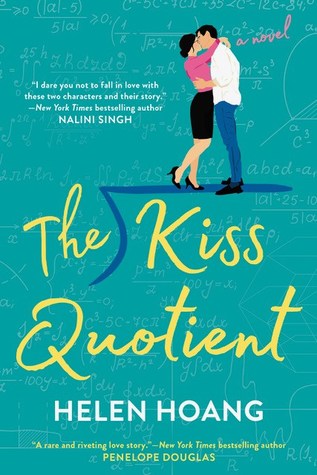 I found The Kiss Quotient to be a little over-hyped for me after I read it. The Kiss Quotient is lumped on a lot of lists for people stepping out of YA and into new adult or adult books. I tend to like books on these lists like The Hating Game. However, nothing about the story was particularly memorable for me and I never bought into the relationship which is the sole focus of this story.
Brogue (Dialect): A Book Where One of the Characters Has an Accent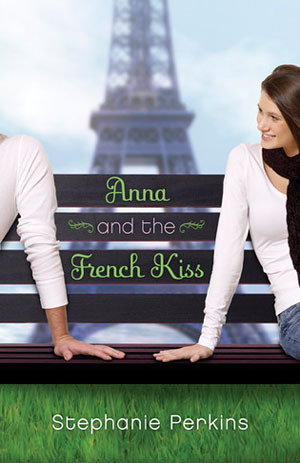 When I read this prompt, the first thing that I could think of was how much Anna loved how Etienne pronounced her name!
Leprechaun: A Book You Enjoyed When You Were Young
The amount of Babysitter's Club books that I owned was insane! I absolutely loved this series and I remember my grandma always finding new ones for my sister and me at garage sales and thrift stores. It's an understatement to say that I am so excited for this upcoming Netflix series!
Pot of Gold: A Book That Cost You a Lot or is of Great Value to You
I got this book in second grade through a Scholastic catalog.  I remember feeling so fancy as I read this book on the carpet during silent reading time and marking my place with the ribbon bookmark attached to the binding. Those were the good old days!
Four-Leaf Clover or Shamrock: Four Leaves = More Than One Book, Pick Your Current or Old Favorite Series
I was so into this series when I was in college. I definitely need to re-read this sometime in the near future because I know I would enjoy it just as much as the first time I read it.
Magic: A Book that You Found Magical or a Book Where You Enjoyed a Magic Element That Was Found in the Story Line
There's not a huge magic element to this contemporary series, but it is suspected that the English teacher can make the books truly come to life. I think many readers wish that their favorite characters and stories could be real!
Kiss: Your Current Favorite Book Pairing or Your All-Time Favorite Book Pairing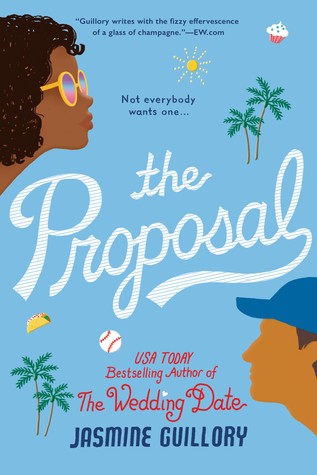 I really enjoyed Nikole and Carlos as a couple in The Proposal. Their relationship was so real and healthy, so it was really refreshing after seeing so many unhealthy relationships in fiction. Nikole and Carlos are definitely #relationshipgoals and I would not mind finding my own Carlos in real life.
Luck: A Book on Your Shelf That You Will Luckily Get To… Someday
I'm not hugely into thrillers, but I have heard nothing but positive reviews for books by Kara Thomas. I picked this book up at a discount store because the story sounded interesting and I enjoy branching out into different genres than my usual contemporary every year. This year seems to be the year of the thrillers for my branch out books, so I'm sure I will pick this one up when I'm in the mood for something other than contemporaries.
Jig: A Book That You Don't Currently Own But If You Could Get a Hold of It, It Would Make You Dance With Joy
I am excited for Sandhya's Menon's February 2020 releases of Curses and Kisses. It is described as the first of a contemporary fairytale retelling. This one is a Beauty and the Beast inspired story that features an Indian princess who must make a British aristocrat fall in love with her. I read an ARC of There's Something About Sweetie and absolutely loved it, so I'm quickly becoming a Sandhya Menon fan. I love fairytale retellings and when authors go in a different direction than the rest of their books. Needless to say, this is one of my most anticipated reads for 2020 so far!
Rainbow: That's You! Lead Others to This "Pot of Gold Tag!"
Follow me on…