Unfortunately, too many aspects of this book did not add up.
The Kiss Quotient by Helen Hoang follows Stella Lane, a successful math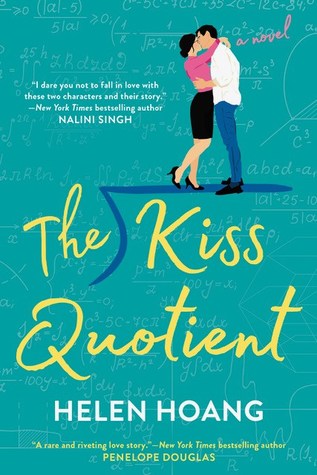 ematician with Asperger's. While advancing in her career, Stella becomes frustrated to see now advances in her dating life. As a result, Stella hires Michael Phan to help make her relationship ready. However, the business agreement grows complicated when Stella develops feelings for Michael.
I want to read more adult books, so I am always looking for more recommendations online. I saw many recommendations for The Kiss Quotient with many comparisons to The Hating Game and other adult books considered great stepping stones from people wanting to explore outside of the YA realm. Personally, The Kiss Quotient left me feeling unsatisfied and I find myself not buying into its hype.
After looking more into the thought behind this book, the concept still sounds interesting. The author wanted to create a story similar to Pretty Woman where the roles are reversed between the two main characters. I adore Pretty Woman, however, I think this story failed to capture what made that story so successful. For me, this book focused too heavily on the physical relationship between the two main characters. Yes, the synopsis emphasizes this aspect of the story, but I was still caught off guard that this seemed to be the only sense of the relationship between the two main characters. For me, I needed to see a stronger emotional connection between Stella and Michael to really buy into their relationship.
As for the characters, themselves they never really stood out to me and I never really connected with them. While I enjoyed that the author included a main character with autism and infused her own cultural background into the story, the characters never seemed fully developed or three dimensional. Additionally, I found Michael's overprotectiveness a little off-putting and unhealthy. Overall, their personalities appeared very similar to countless other characters that I've read in books that I enjoyed a lot more. Characters are a huge factor that determines whether or not I love a story and I just never connected with these two characters.
Overall, I was pretty disappointed with this read. However, I can see why other people may enjoy this story, especially if they are huge romances fans. For me, this book fell a little flat. I give The Kiss Quotient three out of five stars.
Follow me on…