March ended up being a month of ARCs! I was approved on NetGalley for a few releases that I've been excited for this year. While I enjoyed all of them, I was slightly disappointed in one book from a contemporary author that I loved last year. Here's what I read (each book on this list was provided by the publisher via NetGalley in exchange for an honest review):
Serious Moonlight by Jenn Bennett (★ ★ ★ ★)
I enjoyed Serious Moonlight much more than Alex, Approximately which is another book that I have read by this author.
There's Something About Sweetie by Sandhya Menon (★ ★ ★ ★)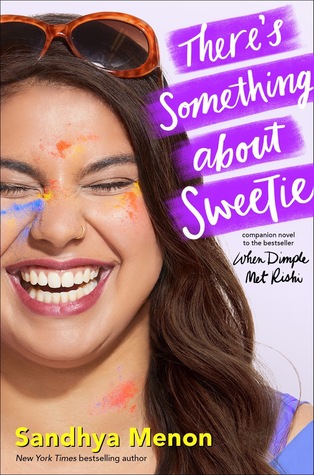 This is definitely my favorite book by Sandhya Menon yet. I found When Dimple Met Rishi slightly average and did not enjoy From Twinkle, With Love, so I'm excited to find a book by this author that I really loved.
Call It What You Want by Brigid Kemmerer (★ ★ ★)
While I still enjoyed reading this book, the story itself never captured me like the other two contemporary books that I have read by Brigid Kemmerer.
What was the best book that you read in March?
Follow me on…