Unfortunately for me, April was not my strongest reading month. Since I focused a lot of my time and energy into Camp NaNoWriMo, there wasn't much left for tackling my TBR. As a result, I am currently three books behind schedule to meet my yearly reading goal of 50 books. That being said, the two books that I did read this month motivated me to write some of my most detailed reviews yet. Look for those reviews within the next couple weeks! Here is what I read in April:
Shuffle, Repeat by Jen Klein (★ ★)
While the plot intrigued me for this book and reminded me of one of my favorite young adult novels, it took a different direction than I expected which I did not really enjoy. I found the characters bland and stereotypical and the plot as nothing special for the genre.
Internet Famous by Danika Stone (★)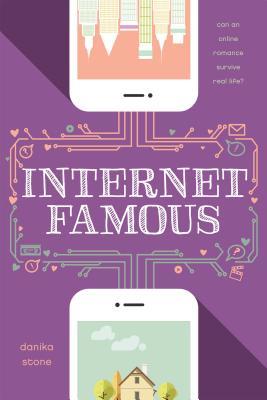 The execution of this book failed on multiple levels for me. While I like reading about teenage characters with a large online presence, most of these characters came across as stereotypical, immature, or annoying. As a result, I was never invested in this story.
What were the best books that you read in April?
Follow me on…