On the twentieth day of Christmas, a book reviewer gave to me… the Christmas Joy Book Tag!
Anticipation: The Christmas excitement is real, what book release(s) are you most anticipating?
I really enjoyed There's Something About Sweetie in 2019, so I'm excited for Sandhya Menon's next book to be released in March 2020, Of Curses and Kisses. This book is the first in a fairytale retelling series and takes places at an international boarding school. In Of Curses and Kisses, the story retells Beauty and the Beast.
Christmas Songs & Carols: What book or author can you not help but want to sing about?
Daisy Jones and the Six was one of the most unique books that I read this year due to its interesting format, which is a series of interviews of band members. I rated this book as five stars and recommended it to several friends.
Gingerbread Houses: What book or series has wonderful world building?
While this book takes place in the real world, it does a nice job describing each date as well as describing Christmas in the south. As someone who lives in the cold North, it was interesting to read about different traditions and experiences that take place in a different part of the country.
A Christmas Carol: Favorite classic or one that you want to read
One of the units that I teach in school is in Peter Pan. It is always a fun unit because students are excited that they get to read their first "big book" in school.
Christmas Sweets: What book would you love to receive for Christmas
This year, I have no books on my wish list! I do not have any physical space for books, so I would rather receive an Amazon gift card in order to purchase books on my Kindle.
Candles in the Window: What book gives you that warm fuzzy feeling
Kasie West's books always make me feel warm and fuzzy and one of her latest books did not disappoint this year! Maybe This Time is one of my new Kasie West's favorites. With an emphasis on holidays throughout the year, it is the perfect book to pick up right before Christmas!
Christmas Trees & Decorations: What are some of your favorite book covers?
I always love covers with Kasie West's name tied on them. I love the pajamas in front of a fireplace. It is so warm and cozy for Christmas!
Christmas Joy: What are some of your favorite things about Christmas and/or some of your favorite Christmas memories?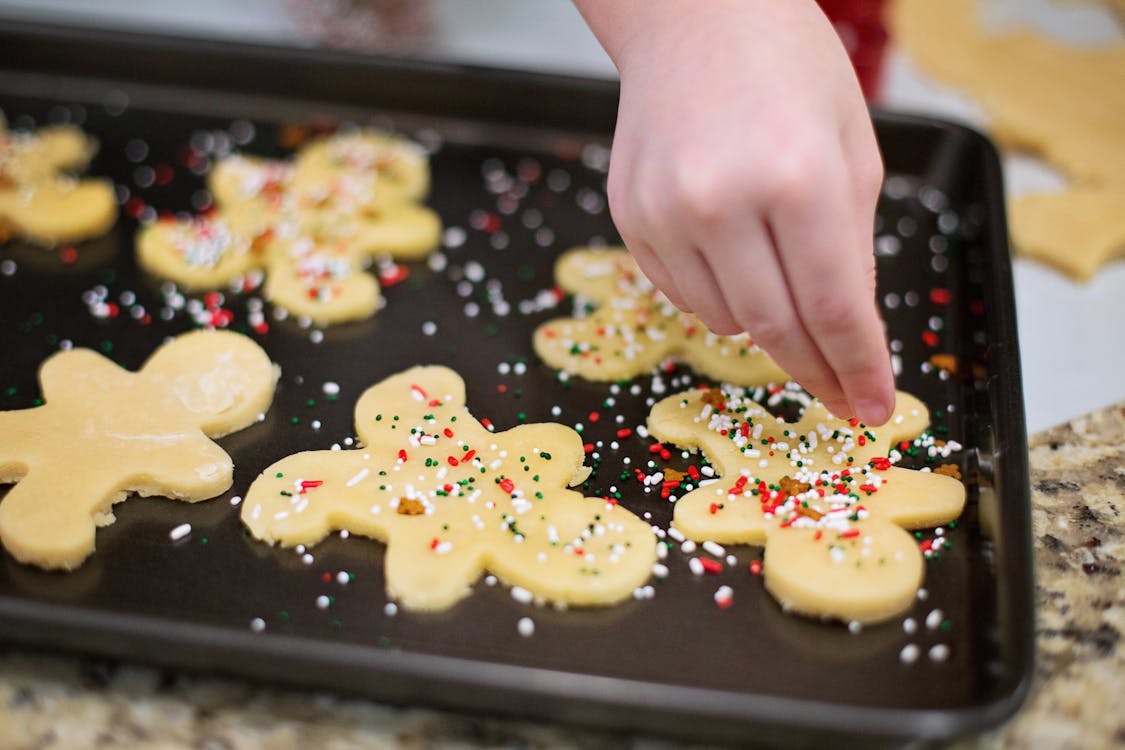 One of my favorite traditions is baking cookies with my sister and grandma on Christmas Eve!
Follow me on…