Even though we ideally want to finish every book we pick up, it doesn't always happen. This year, I've tried to get better at putting down books that aren't interesting me to save more time for books that I will actually enjoy. Sometimes, even if I do enjoy a book, it may get lost in a sea of new releases and I never actually finish it. Here are my most recent DNFs and why I DNF'ed them:
The Belles by Dhonielle Clayton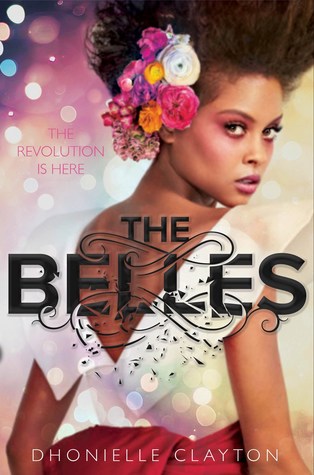 The Belles was a really hyped release for this year. It didn't sound exactly up my alley, I'm not really into dystopian-type books that deal with beauty because I feel the execution and message is always slightly off. Unfortunately, I had the same experience with what I read of The Belles.
The Belles follows Camellia, a girl who possesses the power to make people beautiful. Since everyone in this world is born gray, the Belles are considered very powerful. I personally didn't find the Belles and their talents very interesting. Plus, there were a lot of them which resulted in many having one dimensional personalities. Additionally, I saw a lot of YA fantasy tropes which wouldn't have bothered me if I didn't see them done better in other novels. It also took a lot to get the ball rolling, which made me bored and unmotivated to continue reading. I made it about halfway through this book, and although I wanted to finish it, I don't think I can push through and finish it.
Internet Famous by Danika Stone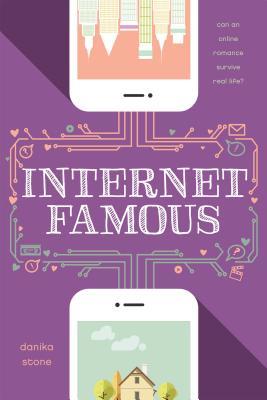 I don't know why I continue to pick up books about fandoms or internet celebrities because I never find myself enjoying them. Internet Famous follows Madison Nakama, a high school student and famous internet blogger. When Madison comes forward with her identity in the real world, she begins to receive negative attention.
One reason I struggled to get into this book was the main character, Madison. I understand she's young and will make poor decisions. However, she is extremely disrespectful to primarily adults, but really anyone in general. There's one particular scene I remember where Madison enters her sister's school (she attend online school) and her presence is questioned by a teacher who is unfamiliar with her. Madison gives her such unnecessary attitude to someone who is clearly trying to ensure the safety of students in the school. As a teacher myself, this particular scene really rubbed me the wrong way. Additionally, I don't find Madison's blog that interesting and have no idea why it amassed such a large following. With one dimensional characters and a boring plot, I'm not sure I'll pick this one up to finish it.
Come Back to Me by Mila Gray
I picked up this book as a Kindle deal over the summer because it featured characters slightly older than YA and sounded pretty interesting. Stay With Me follows Didi, a psychology intern at a military hospital. There she meets Walker, a former soldier, who refuses her help.
I started reading this book and actually enjoyed what I had read so far. However, I had been checking out so many books from the library and purchasing books for my Kindle over the summer, this took the backseat to other books I had been more anticipating to read. I am really interested in the military story line, so I can definitely see myself picking up this book in the future even though it stays as a DNF for now.
Stalking Jack the Ripper by Kerri Maniscalo
This is another book on the list where I could see myself picking up the book and finishing it. Stalking Jack the Ripper follows Audrey, who frequents his uncle's laboratory to study dead bodies. When a serial killer comes to town, Audrey quickly becomes wrapped up in the case.  I heard mixed reviews when this book was first released. Even though I was still interested in the story, I never picked it up. This past summer, I decided to finally read it, but ended up quitting after the first hundred pages.
I think I read this book at a bad time. I picked it up in the summer, and since I generally stick to fun contemporaries during the summer, this dropped a little low on my priority list. I also borrowed this from the library around the time I went on vacation which gave me less time to read it. I did find the story interesting and I liked the dynamic between Audrey and Thomas, so maybe I will pick it up again in the future.
The Corner of Bitter and Sweet by Robin Palmer
I have read a few Robin Palmer books that they have been hit or miss for me. Robin Palmer is most known for her Castle High series which are modern retellings of classic fairytales. I decided to pick up this book despite mixed feelings towards her other books because the plot seemed drastically different than the others.
I made it about halfway through The Corner of Bitter and Sweet before I DNF'ed it. This book follows the teenage daughter of a TV actress who doesn't have the best reputation. When her mother decides to turn her life around, her daughter Annabelle follows her across the country to film her mother's upcoming movie.
This book is a lot darker than Palmer's other works and just seemed to keep dragging on and on. None of the book unfolded like I expected and the first and second halves felt like completely different books. This book is quite long and I couldn't push myself to finish it.
What books have you DNF'ed recently?