Throughout the month of December, I am awarding my favorite books that I read throughout 2016. There are four categories (picture books, middle grade books, young adult books, and overall favorite books) with 5 winners and 3 honorable mentions in each category. Last week, I chose my top five favorite picture books (see the winners here). This week, I will choose the winners for my top five middle grade books that I read in 2016.
For each winner, I will include a link to the review, my rating, and an excerpt from the review (if there is a review of the book on my blog). For middle grade books, I decided on a top six with two honorable mentions. Here are my choices for favorite middle grade books of 2016, in no particular order:
1.) Percy Jackson and the Olympians: The Lightning Thief by Rick Riordan (★ ★ ★ ★ ★)
"Percy may be a Half Blood, but the book about him is full of action, humor, and heart."
2.) Jessica Darling's It List: The Totally Not Guaranteed Guide to Popularity, Prettiness, and Perfection by Megan McCafferty (★ ★ ★ ★ ★)
"Megan McCafferty did the perfect job of capturing the middle school voice and creating characters and situations that are extremely relatable. I think this book is hilarious, but also provides meaningful advice to the book's target audience."
3.) Judy Moody Declares Independence by Megan McDonald (★ ★ ★ ★ ★)
"Life, liberty, and the pursuit of moodiness."
4.) Clara Lee and the Apple Pie Dream by Jenny Han (★ ★ ★ ★ ★)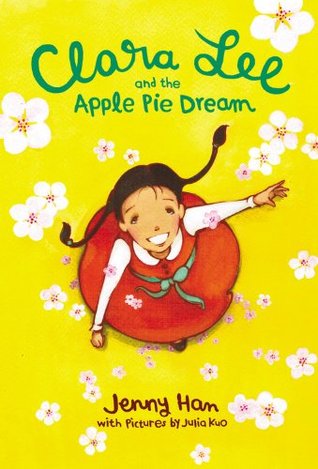 "Clara Lee and the Apple Pie Dream was a cute fall book that was surprisingly deep. Going into this book, I didn't expect to uncover a really deep message, but I think Jenny Han did a great job of tackling an interesting theme for younger readers."
5.) Wonder by R.J. Palacio (★ ★ ★ ★ ★)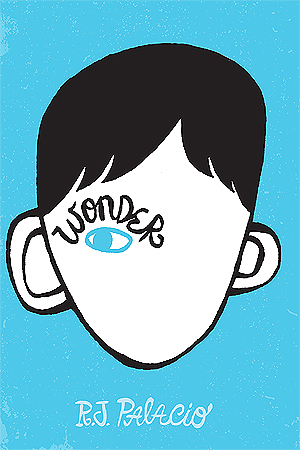 "Wonder by R.J. Palacio is an inspirational middle-grade novel with well-developed and authentic characters…"
6.) Allie Finkle's Rules for Girls: Moving Day by Meg Cabot (★ ★ ★ ★ ★)
"I absolutely LOVED this book. Allie Finkle was a hilarious protagonist with sass and spunk."
Here are my honorable mentions for the middle grade category:
1.) Miss Popularity by Francesco Sedita (★ ★ ★ ★)
"While the main character, Cassie Knight, embodies the Texas girl stereotype, she is also a great role model for girls."
2.) Sincerely by Courtney Shienmel (★ ★ ★ ★)
"When I picked up Sincerely, I was expecting a fluffy and lighthearted book, but it was much deeper than that."
What was your favorite middle grade book of 2016?