Top Ten Tuesday is a weekly meme created by The Broke and the Bookish. This week's theme is a top ten recommendations freebie. For my freebie, I decided to focus on middle grade books. Usually, I read contemporary young adult books. In the past few years, I've really branched out with my reading. Some of my favorite books that I've picked up out of my comfort zone have been middle grade books. Middle grades books are humorous, full of heart, and filled with adventure. If you're thinking about picking up a middle grade book, here are ten great places to start (any books with reviews will be linked to the title):
I picked up Sincerely on a whim at Dollar Tree from only $1. I anticipated a cute and a fluffy story, but the two books in this collection were a lot deeper than I expected! Sincerely deals with very relevant issues and handles them well. Each character is extremely deep, well-developed, and realistic. I recommend this for anyone looking for a deep, well-written, and incredibly realistic contemporary book.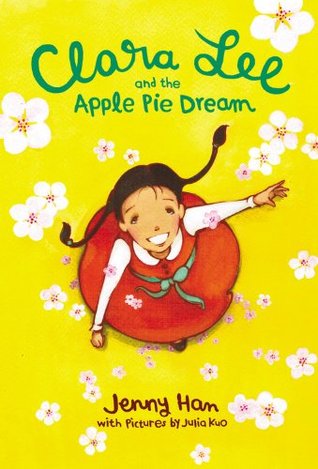 Like with Sincerely, I picked up Clara Lee and the Apple Pie Dream on a whim at Dollar Tree because I recognized the author's name. Similar to Sincerely, I expected a cute and fun read, but read a much deeper story than I affected. Clara Lee definitely leans on the younger end of middle grade, but it explores an incredibly deep topic in an understandable way for younger readers. I recommend this book to anyone looking for a book that features a diverse main character and an important message.
Red Thread Sisters by Carol Antoinette Peacock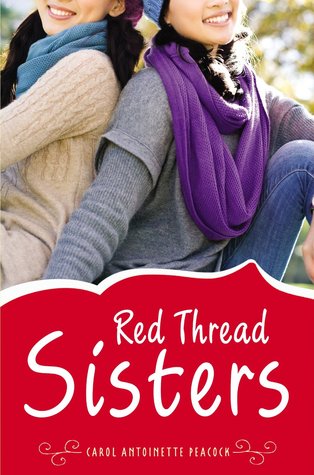 I found Red Thread Sisters at my local library's book sale at an incredibly low price. I was drawn in by the story line which promised an interesting story about a girl adopted from China as she adapted to life in the United States. Not only did this provide an interesting story, but it also provides a lot of informative information on the adoption process. Since the book's author adopted her daughters from China, this book also is extremely accurate. I recommend this book to anyone looking for an extremely realistic middle grade book that features a diverse main character.
I recommend the Allie Finkle series to anyone who wants to laugh out loud. Even though this is geared towards younger middle grade readers, I didn't read this book until my 20s and I still find myself laughing out loud when I read these books. I recommend this book to anyone who is a fan of humorous reads or any fan of Meg Cabot!
Like Allie Finkle's Rules for Girls, Jessica Darling's It List is a laugh out loud middle grade series. I think this book will be perfect for people hesitant to read middle grade books because it may feature a character that you've already seen in a young adult series. (Plus, the movie is currently available on Netflix!) If you're a fan of the young adult Jessica Darling series, this would be a great place to start in middle grade!
The Great Shelby Holmes is the perfect middle grade book for anyone looking for a mystery! In my opinion, this is one of Elizabeth Eulberg's best books in terms of writing, characterization, and plot. Every aspect of this book is so clever. As an adult, I even struggled to figure out the mystery at the end! I recommend this book for anyone who wants something a little different than a contemporary read.
There are some Judy Moody books that I love and other that I don't love as much. Judy Moody Declares Independence would have to be my favorite in the series! This book explores history in such a fun and creative way. Additionally, it points out biases in history and introduces a famous female figure in history that is often overlooked. I recommend this middle grade book for anyone who loves history and a book with a message!
The Main Street series is a wonderful contemporary series that focuses on a small town. In this series, you get to know the characters extremely well and each book takes places around a special time of the year. These books are written so beautifully and are written by an author that many people have read when they were younger. I would recommend this series to anyone looking for middle grade books with a classic feel.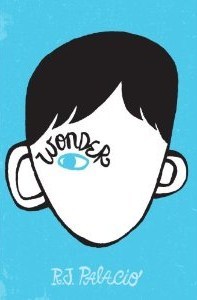 Wonder is such a heartfelt book with a message that everyone needs to hear. One of the great aspects of this book is that it includes so many points of view, so readers really can see how one person can affect so many. (Plus, the movie is coming out later this year!) Really, I recommend anyone to read this book.
Percy Jackson and The Olympians is the perfect middle grade series for fantasy fans. Rick Riordan does a fantastic job of weaving mythology through this book and I absolutely love how he sets the story up. Percy is a hilarious main character and I love the little jokes thrown in the books that older readers pick up on. This is such a loved middle grade series, and it's no surprise why!
What middle grade books do you recommend?