Top Ten Tuesday is a weekly meme hosted by The Broke and The Bookish. This week's theme is books that I've recently added to my TBR from X genre. Usually, I stick to young adult contemporary books, so most of my TBR consists of books from that category. However, I do love middle grade books, especially middle grade books that make me laugh out loud. Even though it isn't a specific genre, here are ten middle grade books that I recently added to my TBR:
Junior Lifeguards series by Elizabeth Doyle Carey
I recently finished the first book in the Junior Lifeguards series (see my review here) and I thought it was the perfect book for readers between middle grade and young adult. Since the following books in the series follow different characters introduced in the first book, I want to continue reading to hear their unique voices and to follow their story lines set up in the first book.
The Winnie Years by Lauren Myracle 
I remember seeing The Winnie Years series all the time in the bookstore when I was younger, but I never read them. Now, I have accumulated most of the series through thrift stores and couldn't be more excited to read them!
Rumor Has It by Jane B. Mason
Rumor Has It is part of Scholastic's Candy Apple Collection (see my countdown of Candy Apple here). When I was younger, I reread the Candy Apple Books over and over again. This will be a short and fun read that will make me feel like a kid again!
The Lion, The Witch, and The Wardrobe (Chronicles of Narnia #1) by C.S. Lewis
Recently, I watched The Lion, The Witch, and the Wardrobe and it made me add the series to my TBR immediately! Even though I read this book in fourth grade, I definitely want to reread it with new eyes.
Fish in a Tree by Lynda Mullaly Hunt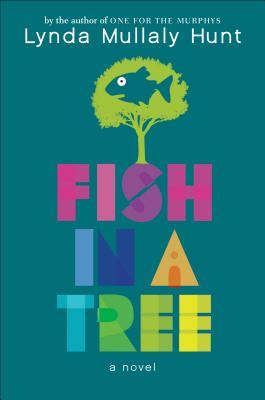 This book follows a girl with a learning disability and a teacher that changes her life. Even though they aren't the same plot, the summary of this book reminds me of Rules by Cynthia Lord and Wonder by R.J. Palacio which are two of my favorite middle grade books. Hopefully, this book will live up to my expectations!
Let's Pretend This Never Happened (Dear Dumb Diary #1) by Jim Benton
I remember watching the Dear Dumb Diary movie on Netflix and I couldn't stop laughing! Hopefully, the books will leave me feeling the same way.
Much Ado About Anne (Mother-Daughter Book Club #2) by Heather Vogel Frederick
I read the first Mother-Daughter Book Club book when I was younger and loved it! I never knew until recently that it was actually a series. My sister has read all the books in the series and she loves them, so I can't wait to give them a try.
Best Friends and Drama Queens (Allie Finkle's Rules for Girls #3) by Meg Cabot
Allie Finkle's Rules for Girls was one of my favorite books last year (see my reviews here and here)! The Allie Finkle series is high on my middle grade TBR because it never fails to make me laugh out loud.
Jessica Darling's It List 2: The (Totally Not) Guaranteed Guide to Friends, Foes, and Faux Friends by Megan McCafferty
Jessica Darling's It List was another one of my favorite middle grade books last year (see my review here). Like with Allie Finkle, it made me laugh out loud. I have high expectations for the next book in the series!
The Sea of Monsters (Percy Jackson and the Olympians #2) by Rick Riordan 
Like with the two books I previous mentioned, I read The Lightning Thief last year and absolutely loved it! However, I still haven't gotten around to reading the next book in the series. Hopefully, I can read this one before the end of the year!
What middle grade books are on your TBR list?