Once again, I failed to make a lot of progress on my TBR. I did not finish A Curse So Dark and Lonely, Bookish Boyfriends: The Boy Next Story, or You'd Be Mine while I did make a little bit of progress on two of those books. That being said, I did finish a book that I picked up and put down before I picked up any of those books. While the book, Internet Famous, was a struggle to finish, it still feels good to finally finish that story.
Looking ahead to May, I still want to focus on some of those books that I have been working on. However, I also want to finish reading an eARC that I received in order to review it before its release date. Here are my choices:
Bookish Boyfriends: The Boy Next Story by Tiffany Schmidt
I think that I am struggling to finish this book because it is really angsty and repetitive. I'm also not a huge fan of several characters in this book, including the love interest, which makes it difficult to finish reading. That being said, I am not the target age range of this book which skews as younger YA. Since I received this as an eARC, I am committed to finish it and provide an honest review.
Don't Date Rosa Santos by Nina Moreno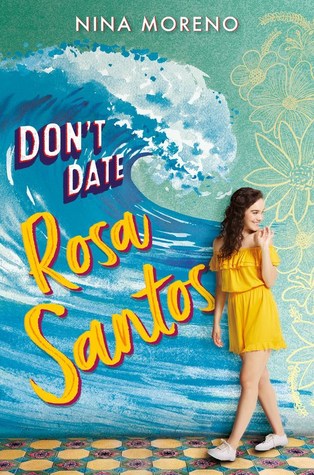 This book sounds right up my alley! I heard from other reviews that there is a large focus on the main character's culture, which I always love to read in stories. I also have this book as an eARC, so I am determined to read and review it in order to provide an honest review before the release date.
You'd Be Mine by Erin Hahn
I always struggle to read books involving celebrities or people trying to be famous, but I hope this is an exception. I barely started this book, so I'm not entirely sure about my feelings towards the characters or plot yet. The country music focus will be great to read as summer comes closer.
What books do you plan to read in May? 
Follow me on…