Looking back to my August TBR, I'm happy to say that I read most of the books on my TBR list! I think I finished a lot of the books on my list because they were books that took place in the summer. With falling around the corner, I knew I would never get around reading the books on my list if I didn't finish them in August. Here are the books from my August TBR:
Summer Days and Summer Nights edited by Stephanie Perkins
I started reading this book while on vacation, but really struggled to finish this. The biggest reason was because many of the stories weren't very summery, even though they were in a summer short story collection. I found that many of the authors tried to stray too far from the typical summer romance that they loosely connected to the collection's theme, if at all. See my full review here.
It's Not Summer Without You by Jenny Han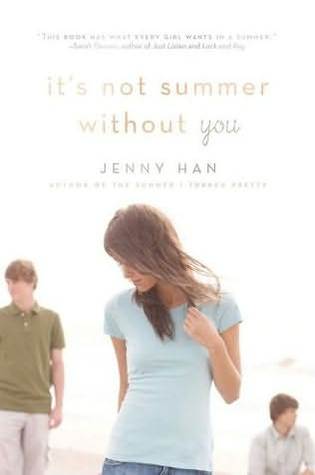 For me, this series definitely got better as it went along. Even though this isn't my favorite contemporary series, it was the perfect series to finish off the summer with. See my full review of the series here.
We'll Always Have Summer by Jenny Han
Like I mentioned with the book above, this series definitely got better as I kept reading. Looking back this book was a little over the top with drama, but I still overall enjoyed it. See my review of the series here.
Second Chance Summer by Morgan Matson
Unfortunately, this is the only book that I didn't read on my TBR. This has actually been on my TBR list for awhile, however, I never find myself picking it up. I think one of the main reasons is that I forget about it until the end of summer. Since I've been warned it's a sad book, I don't feel myself reaching for it because I want my summer to end on a lighter note.
Windfall by Jennifer E. Smith
Besides the short story in Summer Days and Summer Nights, this is the only story that I've read by Jennifer E. Smith. Despite hearing mixed reviews for her books, I absolutely loved this one and will definitely read more of her books in the future.
For September, I want to focus more on books that take place in school or during the fall. Some of these books appeared on my previous TBRs, but I found myself not wanting to read them during the summer months. Here are my choices for September:
Surviving High School by Lele Pons and Melissa de la Cruz
I'm definitely going into this book with mixed feelings. I haven't heard that many positive reviews of this book and wasn't a huge fan of a Melissa de la Cruz book that I read earlier this year. Hopefully, this book exceeds my expectations!
Fish in a Tree by Lynda Mullaly Hunt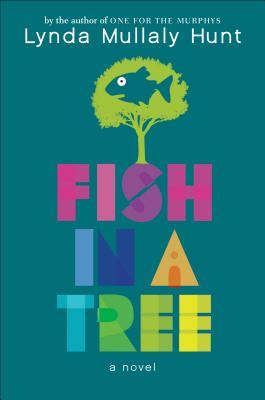 Unlike Surviving High School, I'm going into Fish in a Tree with very high expectations. This book reminds me of some of my favorite middle grade books, Wonder by R.J. Palacio and Rules by Cynthia Lord, so I hope this book lives up to my high expectations! This book is also exciting for me to read because the main character has a learning disability, which I really haven't seen in other books.
All the Crooked Saints by Maggie Steifvater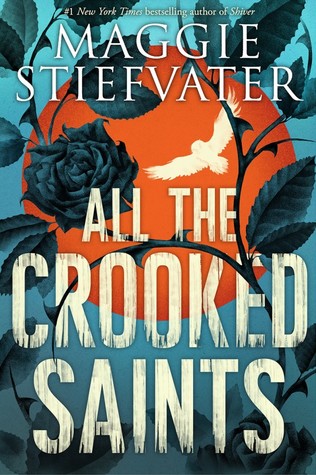 I received this ARC through the Shelf Awareness Pro newsletter and hope to read and review it before its release date! There's some controversy surrounding this book, so I'm not exactly sure what to expect going into it.
Six of Crows by Leigh Bardugo
This is the one book on my list that I'm not sure if I'll actually read. This book is very hyped, so I was so excited to find it at my local thrift store (on half off day!). I really enjoyed Leigh Bardugo's short story in Summer Days and Summer Nights, so I'm interested in reading more of her work. My one problem is that I haven't read the Grisha series, so I'm not sure if I should read this before reading that. To anyone who has read these series: What do you recommend?
Salt to the Sea by Ruta Sepetys
This has been on my Kindle for AGES, but I haven't got around to reading it. Recently, I've found myself on a contemporary kick, so this book really hasn't crossed my mind. However, I recently started thinking about this book again and think it would be great to read once the summer is over. I have loved every book by Ruta Sepetys, so I have very high expectations for this one!
What books are on your September TBR?