Merry Christmas Eve, everyone! I hope you're having a great day with friends and family. To celebrate Christmas tomorrow, I decided to complete The Joy of Christmas Book Tag. Here are my answers:
Anticipation: The Christmas excitement is real, what book release(s) are you most anticipating?
I love Kasie West's books, so I'm extremely excited for Fame, Fate, and the First Kiss. I'm usually not very fond of books that involve acting, but I hope Kasie West can change my mind.
Christmas Songs & Carols: What book or author can you not help but want to sing about?
I discovered Karole Cozzo's books this year. How to Say I Love You Out Loud quickly became one of my favorite contemporaries of the year. Karole Kozzo is a school psychologist. Since this book revolves around a girl who has a brother with autism within a school setting, her knowledge is extremely apparent. As a special education teacher, it was incredible to see a character with a disability written so well and to see the special education process so accurately represented.
Gingerbread Houses: What book or series has wonderful world building?
I love the world in Ace of Shades and can't wait to explore it more in the sequel. I love the Las Vegas-type feel and think it was presented in an interesting way in the first book of this series.
A Christmas Carol: Favorite classic or one that you want to read
I tried reading Anne of Green Gables before, but never quite finished it. I especially love the cover of this edition. I really want to read this book because I apparently have the same personality type as Anne.
Christmas Sweets: What book would you love to receive for Christmas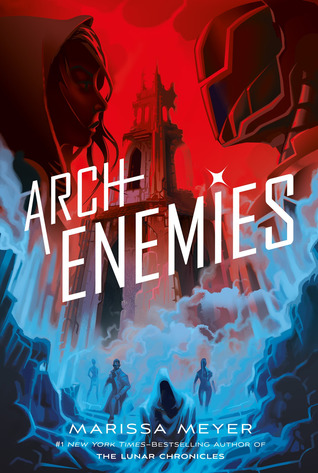 I had the first book in this series on my wish list last year and the sequel is on my list for this year. I haven't heard too much about this book, so I have no idea what to expect when I finally read it.
Candles in the Window: What book gives you that warm fuzzy feeling
I read this book recently after it appeared as a Kindle deal. I was pleasantly surprised with how fun this book was to read, especially right before Christmas. This book reads like a cute Netflix movie, so it's the perfect Christmas read!
Christmas Trees & Decorations: What are some of your favorite book covers?
I love vintage-y type book covers and these definitely have that feel for me. These were two of my favorite book covers of the year because they are so cute and fun!
Christmas Joy: What are some of your favorite things about Christmas and/or some of your favorite Christmas memories?
This year, my sister and I decided to pick up Disney princess sock advent calendars. I've never done an advent calendar in the past, but it has been so much fun to have a surprise gift the past few days, I will have to do it again in the future.