Top Ten Tuesday is a weekly meme hosted by The Broke and the Bookish. This week's theme is underrated books that you've read in the past year. When choosing my books for this list, I decided to only include books with under 2,000 ratings on Goodreads. Here are my choices with my ratings (reviews will be linked to book titles):
1.) Zora and the Greyhounds by Mark Guilliat (★ ★ ★)
Number of ratings: 9
Zora and the Greyhound is a cute, but predictable read that is perfect for younger readers. With only 9 ratings on Goodreads, it definitely is underrated!
2.) Rush by Sara Bennett Wealer (★ ★ ★)
Number of ratings: 12
Rush is, for the most part, a realistic portrayal of the rush process and the girls who go through it. However, I didn't really care for any of the main characters and thought the book moved too slowly at some points.
3.) A Patron Saint for Junior Bridesmaids by Shelley Tougas (★ ★ ★ ★)
Number of ratings: 22
I really enjoyed the family dynamics within A Patron Saint for Junior Bridesmaids. However, I found the main character's love interest annoying and irrelevant to the plot. That aside, I think as a cute contemporary for middle grade this book is underrated.
4.) The Kindness Club by Courtney Shienmel (★ ★ ★)
Number of ratings: 28
While the writing quality of The Kindness Club is above average, the plot and moral of the story is extremely common among middle grade books. However, I think Courtney Shienmel is a fantastic and underrated author and more people should pick up her books!
5.) Alterations by Stephanie Scott (★ ★ ★ ★)
Number of ratings: 78
Alterations is a cute and predictable rom-com book. Even though some characters are slightly stereotypical, I couldn't put this book down! I would put this book on the same level as some of Meg Cabot's books, but with only 78 ratings, I would have to say it is extremely underrated!
6.) Game On by Michelle Smith (★ ★ ★ ★)
Game On has a lot of great character development and is a very realistic and relatable story. Even though it didn't have the same spark as other contemporaries for me, I think it is part of a very underrated series for people interested in YA contemporaries with a sports aspect.
Number of ratings: 129
7.) The Row by J. R. Johansson (★ ★)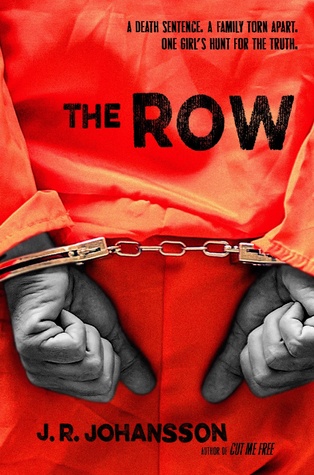 Number of ratings: 138
To me, The Row reminded of a lot of the bad Lifetime movies my mom watches with its predictable plot, lackluster romance, and poor detective skills. In my opinion, this book should only be considered underrated for its number of ratings on Goodreads.
8.) The Great Shelby Holmes by Elizabeth Eulberg  (★ ★ ★ ★)
Number of ratings: 164
The Great Shelby Holmes is an enjoyable middle grade book with a relatable main character and a spunky Sherlock Holmes-esque best friend. Even though the repetitiveness of the clues and slow moving middle were slightly frustrating, Elizabeth Eulberg's writing really shined. This is definitely one of her most underrated books!
9.) The Best Possible Answer by E. Katherine Kottaras (★ ★ ★ ★)
Number of ratings: 192
Even though the character did not particularly stand out to me, the family dynamics and relatable story did. The Best Possible Answer isn't my favorite contemporary, but it still deserves more attention!
10.) How to Keep a Boy from Kissing You by Tara Eglington (★ ★)
Number of ratings: 672
For me, How to Keep a Boy from Kissing You was frustrating on many levels. The main character of extremely unlikable, the "humorous" situations were just ridiculous, and the plot moved incredibly slow and was filled with clichés. Like with The Row, I feel like this book is only underrated because the amount of ratings on Goodreads.
What underrated books would you recommend?