Happy Valentine's Day!
As per tradition, I've decided to complete the Valentine's Day Book Tag to round out my Blogentine's Day line-up. This tag was created by CC's Books. Here are my answers:
Stand Alone Book that You Love
I tried reading Eleanor and Park a long time ago, but couldn't get past the first few pages. When I finally read it the whole way through, I absolutely loved it. I love how it captures the feelings of first love and has two really well developed main characters.
I didn't go into this book with the highest expectation because I tried to read other books by Marie Lu and it didn't work out. However, I really enjoyed Warcross and how it reflects our society today. While this book didn't completely blow me away, I understand some of the hype surrounding it. I can't wait for the next book!
A Book You Love that No One Else Talks About
I picked this book up on a whim at my library and was shocked when I couldn't put this book down. Torn Away follows a girl's life after a deadly tornado sweeps through her town and she's forced to relocate to a home with family that she doesn't know. This book had a great message about family and really grabbed me from the first page. However, I feel like I haven't really heard anyone talk about it online.
I wouldn't say Alosa and Riden are one of my top couples by any means, but I really enjoyed their relationship in Daughter of the Pirate King. I wasn't sure what to expect when I read this book, but I found myself really liking both Alosa and Riden as characters.
Book that Other People Love, but You Haven't Read Yet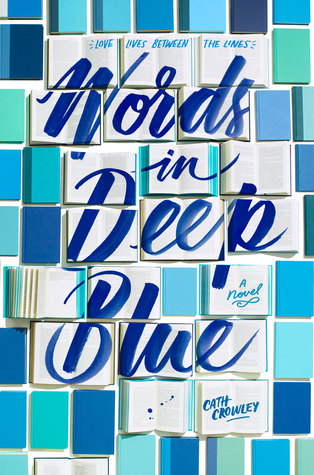 I son't much about this book other than hearing a lot of positive comments about it. It looks like a contemporary story with a little more of a serious tone, so I'll have to check it out!
A Book with Red on the Cover
The red dress on the cover also appears in the book, so I enjoyed seeing it on the cover!
A Book with Pink on the Cover
I was lucky to receive an eARC of Bookish Boyfriends. While my feelings towards this book are mixed, I think the pink book on the front matches the book's fun and fluffy story.
You were given a box of chocolate. Which book boyfriend/girlfriend gave it to you?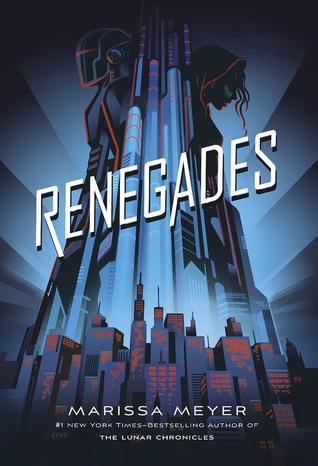 Adrian brought Nova food in Renegades, so I think he would also be the type to give a box of chocolates on Valentine's Day, but he would be really shy about it.
You are single on Valentine's Day. What book do you read? What movie do you watch? What TV show do you watch?
I just started watching Drop Dead Diva on Netflix… and I'm hooked! This show perfectly balances interesting law story lines with the main character's personal life. I have no problem watching a few episodes of this show in a row, so it would be a fun one to watch on Valentine's Day.
You are in a book store. All of a sudden you get shot with an arrow by cupid. What new release will you love?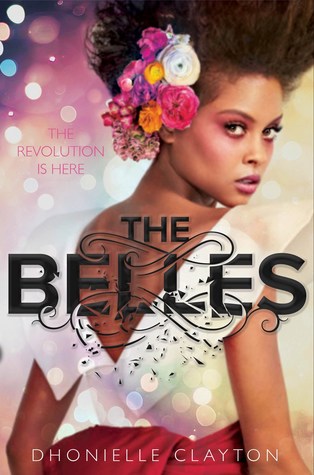 I've been on a fantasy kick lately, so I added The Belles to my TBR quickly after reading the synopsis. I'm interested to see how to gray/color concept plays out and I'm interested in seeing if it stands out among other fantasy books centered on beauty.